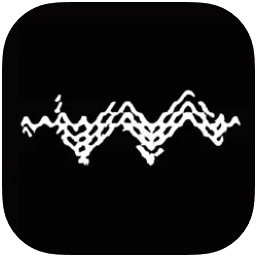 LoAdKer is a novel rhythm event generator that is based on fractal sequences. Unlike most other drum-mahines, LoAdKer has the ability to create complex patterns that evolve over time, sounding similar but not exactly the same. The result can be anything from minimal, repetitive beats to sonic mayhem, aided by the real-time effects that add an extra dimension to the sound.
LoAdKer has been designed as a performance tool and, in fact, it is being used as such by the developer himself. Thus, it is remarkably stable and easy to use either in a performance or in a studio. It can be especially useful to those who write electronic, electroacoustic, experimental music, IDM, glitch, noise etc.
Features:
– four instruments: kick, hihat, fx1 and fx2 with synth and sampler audio engine, filter, reverb, delay controls and more
– every instrument has an extra control that determines the degree of their chaotic behaviour (this is where the real fun begins!)
– most parameters can be automated in real-time by drawing custom curves, which can be time or beat – based, looped or one-off
– adjustable audio buffer size (128 to 4096 samples)
– multiple sample rate support (subject to hardware capabilities): 44.1, 48, 88.2, 96 and 192kHz
– IAA/AudioBus™ and Ableton Link™ compatible
-performance recording
– import sounds from and export to Audio Copy™ and AudioShare™, export audio to Dropbox and exchange sounds over iTunes
LoAdKer is available in the App Store HERE – Currently Free!